Advance Certification in Cyber Security
September 30, 2022
2023-09-25 3:55
Advance Certification in Cyber Security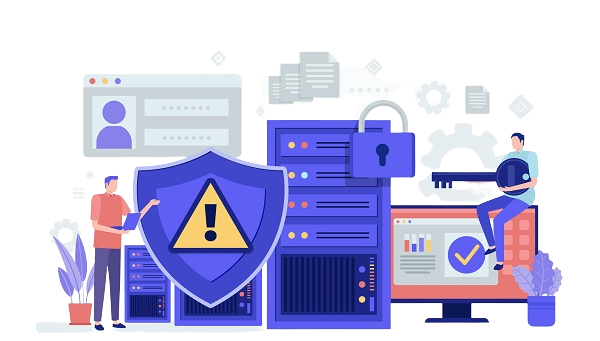 Have you ever thought about what malware, spyware, ransomware, and other viruses and worms can do to your IT and cyber web system? It's time you think about it now and obtain enough knowledge to fight cyber attacks with our advanced certification in Cyber Security certification!The advanced certification in Cyber Security program is designed to educate the new learners about comprehensive approaches for securing and protecting data, that can prodigiously and with considerable effect harm and devastate the whole base of an IT structure. Time taken will be - just a few seconds, the damage will be - unrecoverable costing millions and even billions to the businesses and their owners! Thus, here, we understand how seriously the course is growing in popularity, coping with the demands of unskilled employees in the domain of Cyber Security.
The Cyber Security training online, at Birchwood, is developed to emphasize building skills and caliber that suit the Cyberworld outside. It centers on safeguarding data, analyzing potential risks, reduction of risks, cloud-based security, and compliance. The course offers an escalating slope of skills for its learners and professionals. Here, we start with the basics and reach advancing skills for a better, updated, enhanced, and superiorly finer knowledge building like none other. In this Cyber Security certification, you get to learn with Cyber experts and mentors who have a pool of knowledge, valued experience, and practical agency. They guide you in the right way - to cluster all the information, allowing you to learn, and understand cyber data which will help you solve the toughest problems in the domain of Cyber Security.
The Cyber Security Landscape
667%
increase in spear-phishing attacks since the end of February 2020.
74%
organizations have been affected by the cyber security skill shortage.
$6 Trillion
losses from cybercrime damages by 2021.
0%
cybersecurity industry unemployment rate. (Security Intelligence, 2020).
80% Students who say they've achieved their goals post graduation. 46% of students got a bigger role and 70% say Birchwood helped them get it. Median salary increases +28% within 6 months of graduation.
Why choose an advanced certification in Cyber Security
Advanced certification in Cyber Security courses is in huge demand today. This is because people and professionals alike, want to know how cybercrimes occur, run upon influential and important data, and thus, are so much capable of destroying a world that is dominated by the web and technology! Professionals want to know how they can get the best-paying jobs in the sector, while they prepare themselves for eradicating cybercrime by enrolling in the best Cyber Security professional certification course online. There are so many courses available for the aspirants, currently, that making a wise decision after scrolling down the list of multiple Cyber Security certifications, is indeed tough! At Birchwood, we design a course that works on all relevant industry skills, the ones that are in demand by the top employer companies, and help you gain the right vision, and the right track in your career. Here, we build upon skills like: Authentication Identification Internet governance - Its Many Challenges and Restrictions Cyber Threats - Cyber Warfare - Cyber Crime - Cyber Terrorism Cyber Security Policies What is Nodal Authority? What is the International Convention on Cyberspace? If a learner makes a concentrated effort to understand the course material and the learning modules, s/he can pass the course easily. Also, the course is not difficult. It is easy for you if you have the required dedication and the best Cyber Security certification to enroll. To have a proper understanding and grasp of Cyber Security, an individual learner must find a suitable certification that can prepare him/her professionally by clearing all emerging doubts and problems.
General Admission Requirements
Submission of a copy of valid government-issued picture identification. Submission of a copy of an updated Resume. Any document not in English must be accompanied by a certified translated copy.
Additional Admission Requirements
A three-year full-time bachelor's degree. The degree must be in Technology, and Engineering - B.Tech, BS, or BE. the student must have a passing score of 5 minimum of 50%.
Admission Decisions & Process
We evaluate candidates on their academic background, career accomplishments and the thoughtfulness, and candor within their application. Ultimately, we look for driven, early-career professionals with business leadership potential.
Entry Documents Verification
Admission Application & Graduation Requirements
Application For Admission
All persons interested in applying for admission to the university should complete an application which must be accompanied by a non-refundable required registration fee of $150.00 (check, money order, or credit card) to process the application. The check/money order should be made payable to Birchwood University. Applicants must submit all required application documents to be considered for admission. Once a decision is made, an email will be sent to the candidate with further instructions. Candidates will be contacted by their admissions agent regularly to ensure the completed documents are received by the office.
Graduation Requirements
To graduate from Birchwood University, and to receive a degree, the student must:
Complete all credits as stated in the catalog. Earn a minimum 3.0 cumulative grade point average. Meet satisfactory academic progress. Fulfill all monetary obligations. .
Advance Certification Cyber Security - Key Highlights
Earn a globally recognized online master's degree equally credible as offline.
The professional certification course has certain marked objectives. It works towards working on course-related ideas that help learners become extraordinary and thus, aspire and intend them to be so much more! The advanced certification in Cyber Security course has the following objectives:
Upon completion of the program, students will: Introducing students and learners to various types of cyberattacks. These include Unix kernel hacks, Trojan horses, and Internet worms in software utilities. Overview of about countermeasures for cyber attack - cryptography, canonical schema, etc. Understanding cyber threat and detection - firewalls and other systems that help stop exoteric intrusions. Knowing how to protect infrastructure - securing enterprises and their web-oriented infrastructures by theoretically understanding and practically gaining with hands-on experience on the software. Acknowledging how Information Security (INFOSEC) and DenialOf-Service Attacks (DOS) work.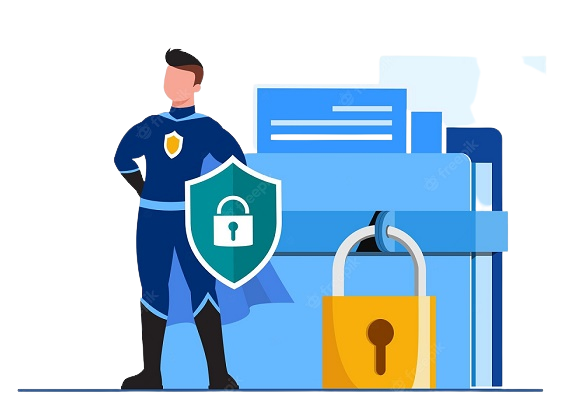 These major points and objectives are emphasized more often in the course so that students know what are their academic goals and how can they be achieved in the duration of this professional certification.
Additional
Information
Additional Information for advance certification in Cyber Security Program.