Master of Business Administration
August 8, 2022
2023-06-06 5:38
Master of Business Administration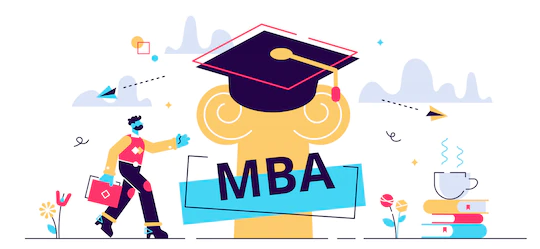 This 18-month online MBA program provides an international orientation with a focus on intercultural and general management competencies - the perfect starting point for a successful career as a leader. The program prepares you for demanding responsibilities in middle to upper management, in many industries. This program offers business and non-business graduates, such as engineers, natural sciences, and humanities graduates, the opportunity to extend their managerial skills and focuses on updating and increasing their general managerial knowledge.
At Birchwood, it costs an average of $325/credit to pursue your online MBA. Invest in your future, not in a campus. Personalizing your MBA online is easy. Pick a pathway based on your career goals, with support at every stage. Take a different path and stand out from the crowd with Birchwood Online MBA Program.
The Changing Business Landscape
The pace of change we are witnessing today is unlike anything we have seen in recent history.
55%
CEOs believe Developing the next generation of leaders is the top challenge.
$ 18.59 B
progressing at a Compound annual growth rate of 9.50% from 2022 to 2027.
37%
expected demand for MBA Professionals to increase compared to the previous year.
$ 115,000
is the median salary of MBA professionals, 75% more than those with a bachelor's degree ($66,000).
94% Students who say they've achieved their goals post graduation. 66% of students got a bigger role and 80% say Birchwood helped them get it. Median salary increases +23% within 6 months of graduation.
Why choose an MBA from Birchwood University?
A Master of Business Administration degree qualifies you for a wide range of professional opportunities in international and multinational corporations. Graduates can work in leading companies, the public sector, international banks, and companies with subsidiaries abroad. Most employers offer attractive salary packages. Tasks assigned to professionals include managing projects related to international business. The business sector offers a very wide range of career opportunities for management graduates with different specializations.
Consultancy is another remunerative career for international business professionals. International business consultants are responsible for various aspects of business development and market intelligence for international companies. Graduates of our MBA program can serve as Country Managers on behalf of overseas companies. A country manager's job is to direct operations in a particular region or country, develop the business, and increase the profitability of the company.
General Admission Requirements
Submission of a copy of valid government-issued picture identification. Submission of a copy of an updated Resume. Any document not in English must be accompanied by a certified translated copy.
Additional Admission Requirements For MBA
Submit a 500-word essay (Minimum) summarising the applicant's interest in the program and their professional goals. Provide Official undergraduate degree transcript in business, marketing, management, operations management, statistics, or a related field with a GPA of 2.5 or higher Provide two (2) Professional Recommendation Letters. A professional readiness interview will be conducted with the Director of Education if the GPA is below 2.5.
Admission Decisions & Process
We evaluate candidates based on their educational background, professional performance, consideration, and openness to applications. Ultimately, we are looking for ambitious young professionals with potential for leadership in our business.
Entry Documents Verification
Admission Application and Graduation Requirements
Application For Admission
All persons interested in applying for admission to the university should complete an application which must be accompanied by a non-refundable required application fee of $150.00 (check, money order, or credit card) to process the application. The check/money order should be made payable to Birchwood University. Applicants must submit all required application documents to be considered for admission. Once a decision is made, an email will be sent to the candidate with further instructions. Candidates will be contacted by their admissions agent regularly to ensure the completed documents are received by the office.
Graduation Requirements
To graduate from Birchwood University, and to receive a degree, the student must:
Complete all credits as stated in the catalog.
Need to earn a minimum 3.0 cumulative GPA.
Meet satisfactory academic progress.
Fulfill all monetary obligations.
MBA Course - Key Highlights
Earn a globally recognized online master's degree equally credible as offline.
The MBA program promotes executive-level learning to synthesize the depth and complexity of effective business management within a technology-driven world. It exposes the students to advanced theoretical concepts from a wide array of business models that increase the students' analytical, and decision-making efficiency and heightens the focus on solving practical problems.
Upon completion of the MBA program, students will:
Exhibit the professional skills necessary to communicate effectively, thoughtfully, and compassionately within the business management field.
Develop competencies to integrate the knowledge of business, and technology, to arrive at innovative solutions to inherent organizational problems.
Develop competencies to work in multicultural organizations exposed to a globalized workplace.
Engage in ethical collaborative decision-making while using a shared vision.
Demonstrate the ability to develop, analyze and communicate empirical scholarly work.
Develop competencies of an effective leader and resource to the field.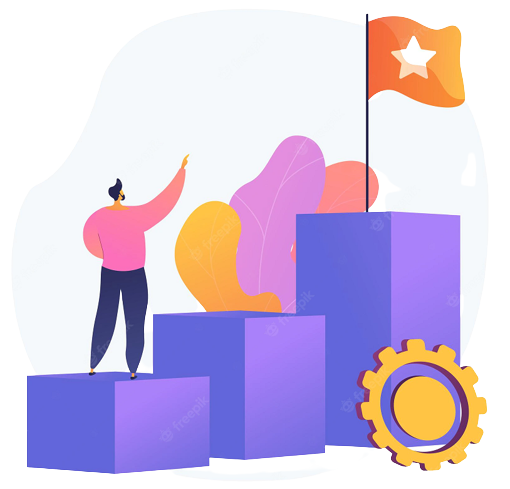 Additional
Information
Additional Information for MBA Program