Master of Science in Cyber Security
August 8, 2022
2023-06-06 5:54
Master of Science in Cyber Security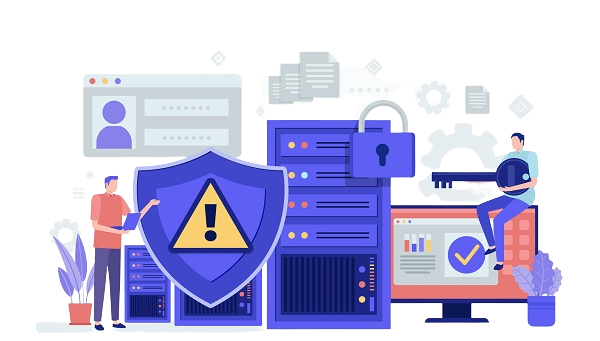 This 18-month Master in Cyber Security program is designed specifically to prepare individuals with undergraduate degrees in technology disciplines for responsible leadership roles in technology-based and information-based workplaces. Our curriculum was developed with the involvement of leading figures in the cybersecurity industry. The Cybersecurity Master's Program prepares technical professionals to assess the security requirements of information and network systems and manage the implementation and maintenance of recommended security solutions. The program is designed to develop professional skills that will take you beyond entry-level jobs in cybersecurity. This will give you the knowledge and expertise to assess, design, and build secure computer systems, processes, and people involved in cybersecurity.
At Birchwood, it costs an average of $325/credit to pursue your online Master of Science in Cyber Security. Invest in your future, not in a campus. Personalizing your Master of Science in Cyber Security online is easy. Pick a pathway based on your career goals, with support at every stage. Take a different path and stand out from the crowd with Birchwood Online Master of Science in Cyber Security Program.
The Cyber Security Landscape
667%
increase in spear-phishing attacks since the end of February 2020.
74%
organizations have been affected by the cyber security skill shortage.
$6 Trillion
losses from cybercrime damages by 2021.
0%
cybersecurity industry unemployment rate. (Security Intelligence, 2020).
80% Students who say they've achieved their goals post graduation. 46% of students got a bigger role and 70% say Birchwood helped them get it. Median salary increases +28% within 6 months of graduation.
Why choose a Master of Science in Cyber Security
Master of Science in Cyber Security is a professional degree program designed to prepare students for careers in the field of cyber security. It typically combines technical skills from the field of computer science with policy, law, ethics, and business to provide students with the knowledge and skills necessary to protect organizations from cyber threats. Courses cover topics such as network security, digital forensics, information security management, cyber law, cryptography, and secure software engineering. With the increasing demand for cyber security professionals, a Master of Science in Cyber Security can open doors to a wide variety of exciting job opportunities in the rapidly evolving field.
General Admission Requirements
Submission of a copy of valid government-issued picture identification. Submission of a copy of an updated Resume. Any document not in English must be accompanied by a certified translated copy.
Additional Admission Requirements for the Master of Science in Cyber Security:
Submit a 500-word essay (Minimum) summarising the applicant's interest in the program and their professional goals. Provide Official undergraduate degree in any stream, or a related field with a GPA of 2.5 or higher. Provide two (2) Professional Recommendation Letters. A professional readiness interview will be conducted with the Director of Education if the GPA is below 2.5.
Admission Decisions & Process
We evaluate candidates on their academic background, career accomplishments and the thoughtfulness, and candor within their application. Ultimately, we look for driven, early-career professionals with business leadership potential.
Entry Documents Verification
Admission Application & Graduation Requirements
Application For Admission
All persons interested in applying for admission to the university should complete an application which must be accompanied by a non-refundable required application fee of $150.00 (check, money order, or credit card) to process the application. The check/money order should be made payable to Birchwood University. Applicants must submit all required application documents to be considered for admission. Once a decision is made, an email will be sent to the candidate with further instructions. Candidates will be contacted by their admissions agent regularly to ensure the completed documents are received by the office.
Graduation Requirements
To graduate from Birchwood University, and to receive a degree, the student must:
Complete all credits as stated in the catalog. Earn a minimum 3.0 cumulative grade point average. Meet satisfactory academic progress. Fulfill all monetary obligations.
Master of Science in Cyber Security Course - Key Highlights
Earn a globally recognized online master's degree equally credible as offline.
Upon completion of the program, students will:
Apply the necessary skills to protect a network or system from hacking.
Apply theoretical knowledge in real-life scenarios and perform hacking on different devices.
Effectively use the skills to perform ethical hacking.
Be proficient in different techniques used by the attackers to gain access to any device.
Be proficient in the countermeasures for different techniques of hacking.
Be proficient in analyzing and detecting security threats to an organization's computing systems.
Be proficient in applying security principles and practices to maintain operations of computing systems in the presence of risks and threats.
Effectively communicate across all levels of the organization to convey complex technical matters.
Recognize professional responsibility to make informed decisions on computing practices based on legal and ethical principles.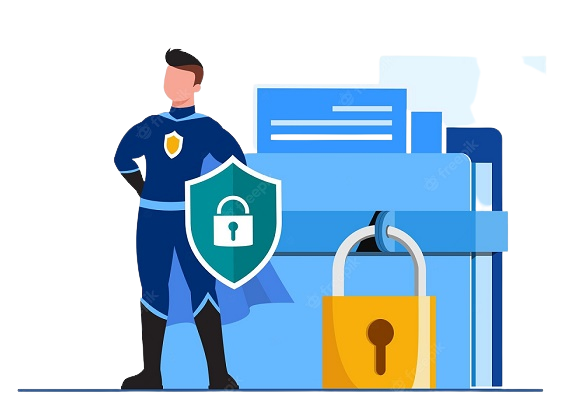 Additional
Information
Additional Information for Master of Science in Cyber Security Program.