Cyber Security Professional
September 30, 2022
2023-09-25 3:55
Cyber Security Professional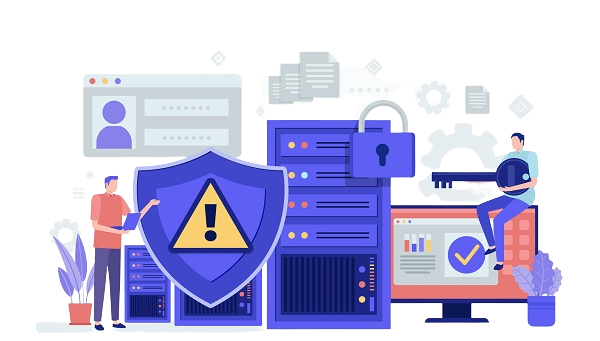 Cyber security is a real challenge in the 21st century. Everything is digital these days. The ease of life due to digitalization is immense. This is one of the reasons why everybody is going digital.If you see, with all sorts of our documents in the digital format we are quite vulnerable to data thefts. Particularly the financial front is highly targeted by attackers. Your user id and password for your bank accounts and other financial endeavors are always under threat in the digital world.
Thankfully there is a department of Cyber security or Information security that takes care of your sensitive data and all the information that you think shouldn't land up in the wrong hands. But that is quite a challenging role to play. With increasing threats of hackers day by day, it has become quite a challenge to keep and not only that but also to be one step ahead of the offenders. If you like the job profile and find it both interesting and challenging then there is some good news for you and it is that you can too become Cyber security professional. The simplest way to do this is to get a Cyber Security professional certification course online from a reputed institute that can enable you to play a role to protect the digital world in some way.
The Cyber Security Landscape
667%
increase in spear-phishing attacks since the end of February 2020.
74%
organizations have been affected by the cyber security skill shortage.
$6 Trillion
losses from cybercrime damages by 2021.
0%
cybersecurity industry unemployment rate. (Security Intelligence, 2020).
Why choose a Cyber Security Professional Program
Learn about endpoint protection, incident response, penetration testing, threat intelligence, and vulnerability evaluation. Get hands-on experience in deep networking systems like web applications, DoS, and IoT. Work on technical skills, leadership skills, and business communication. Building an effective problem-solving attitude. Understand how to deliver the best data-driven decisions in times of cyber crisis and risks in an organization. Understand how to deliver the best data-driven decisions in times of cyber crisis and risks in an organization.
General Admission Requirements
Submission of a copy of a valid government-issued picture identification. Submission of a copy of an updated Resume. Any document not in English must be accompanied by a certified translated copy.
Admission Decisions & Process
We evaluate candidates on their academic background, career accomplishments and the thoughtfulness and candor within their application. Ultimately, we look for driven, early-career professionals with business leadership potential.
Entry Documents Verification
Admission Application & Graduation Requirements
Application For Admission
All persons interested in applying for admission to the university should complete an application which must be accompanied by a non-refundable required registration fee of $150.00 (check, money order, or credit card) to process the application. The check/money order should be made payable to Birchwood University. Applicants must submit all required application documents to be considered for admission. Once a decision is made, an email will be sent to the candidate with further instructions. Candidates will be contacted by their admissions agent regularly to ensure the completed documents are received by the office.
Graduation Requirements
To graduate from Birchwood University, and to receive a degree, the student must:
Complete all credits as stated in the catalog. Earn a minimum 3.0 cumulative grade point average. Meet satisfactory academic progress. Fulfill all monetary obligations. .
Cyber Security Professional Program - Key Highlights
Earn a globally recognised online master's degree equally credible as offline.
The Cyber Security Professional certification course focuses on the application and practical use of cyber security skills. As a professional course, it values what today's employer considers of importance and worth!
Upon completion of the program, students will: Offers students a way to become a part of world-class knowledge and learning with Birchwood. Allows students to work in virtual computer labs and understand how many websites work. Make students understand the coding processes of many different websites and domains and give lessons on how these can be hacked by malicious entrants and unauthorized hackers through ransomware attacks, social engineering, DDoS attacks, phishing attacks, and other virus attacks. Allows learners and working professionals to add a valuable credential to their professional career in cyber security. Open ways to switch careers. Any mediocre IT professional can join this Cyber security Professional course and combine it with his/her prior IT experience. Now, the working professional can either take up a new cyber security role or get a promotion in his current IT role.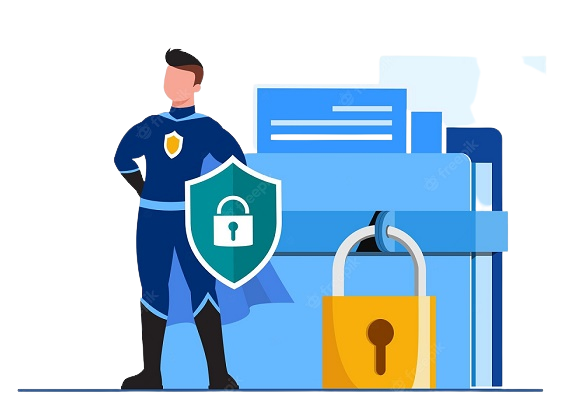 Additional
Information
Additional Information for Cyber Security Professional Program.